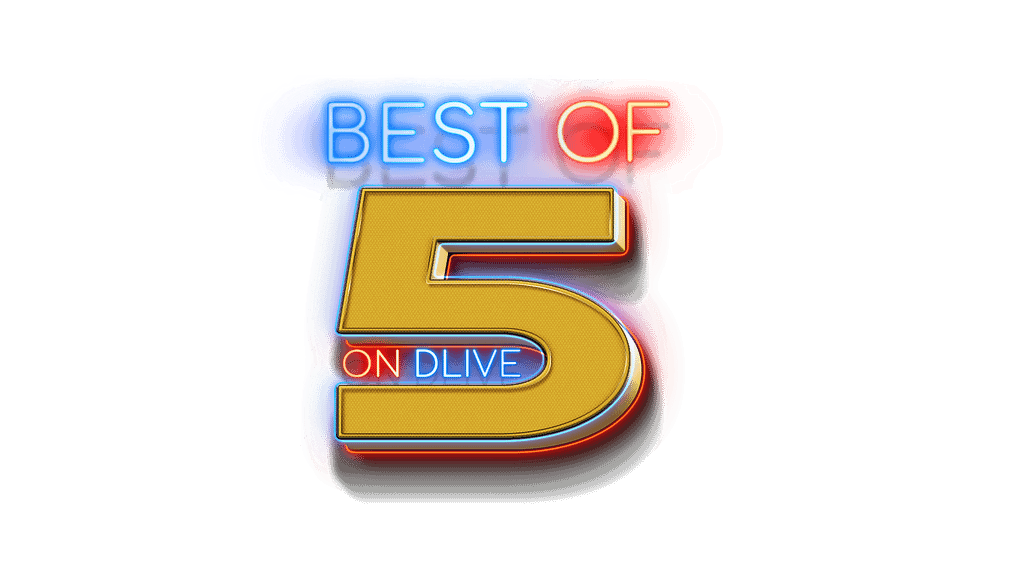 Best of 5 on Dlive
NO PURCHASE NECESSARY TO ENTER OR WIN
Cancellation Policy:
Please let BK Johnsen (BK) know at least 24 hours prior to the show's start time if you need to cancel or reschedule, otherwise it will be considered a 'no-show' or 'cancellation'.
Two strike policy: After 2 no-show(s) or cancellations, BK reserves the right to disallow any future participation in Best of 5 on DLive.
If one or more participants are not able to make it, or cannot show within 30 minutes of the scheduled start time, the show will be cancelled.
BK has the right to cancel any show without any notice. A list of every occurrence with date(s) and reason(s) will be listed here for information purposes.
Rights of Sponsor:
The Sponsor shall have the right, at its sole and absolute discretion, to refuse any entry or prizes whatsoever made by entrants which it finds to be in violation of these Official Rules or which it finds in its sole discretion to be otherwise objectionable for any reason.
Additional Rules:
Rules that are given within or during a specific gameshow take precedence to any rule that is written here. All other rules will still apply unless there is an additional rule for that giveaway that supersedes a rule written here.
The participants will be solely responsible for all, if any, federal, state and/or local taxes, and for any other fees or costs associated with the prizes received.
DLive Policies:
Your participation in and entry into this gameshow must be in compliance with DLive's own Community Guidelines. Entries which don't comply with DLives's Community Guidelines will be disqualified.
DLive is not a sponsor of this gameshow. By entering this gameshow, you release DLive from any and all liability related to this gameshow.
DLive is in no way affiliated with BK or bkjohnsen.com.
Data Collection:
All data other than the DLive screen name that is collected from the winner(s) will be used for the sole purpose of communicating with the winner about the contest and delivering the prize to the winner.
NOTE: By entering these gameshows, you agree to release and hold harmless BK and bkjohnsen.com against all claims relating to liability, illness, injury, death, loss, etc., that occurs directly or indirectly from participation in the contest or use/misuse of the awarded prize.
Contacting us
If you would like to contact us to understand more about this Policy or wish to contact us concerning any matter relating to individual rights and your Personal Information, you may send an email to bkjohnsen247@gmail.com
This document was last updated on May 21st, 2021